I met Tilde on a train in Antwerp Central Station on a glorious early summer's day in 2016. We travelled to Luxembourg together and she spoke of her family's history; of Amsterdam and Voldenstraat, servants and bancruptcy, upheaval, war, love and survival, and of the Congo and Radio Belgium. All standard European stuff.


---

That ship had sailed they told me.

I learned later that it had become the MS Regensburg, and that it made pleasure trips to The Walhalla Memorial, a building modelled on the Parthenon, filled with busts of remarkable Germans, that stands high above the Danube near the town for which it is now named. As I was leaving Schengen that day a car pulled over opposite me. Painted across its side was a picture of a Viking ship sailing past the Valhalla of Norse mythology. The car had Russian license plates and I still find it hard to believe that this was a coincidence.

In Regensburg, in the train station and in the squares of the old town, stragglers remained of the legions who had fled Syria and elsewhere in previous months, crossing into Germany in their thousands at nearby Passau, trudging towards some distant rest. The queue at the quayside betrayed none of this though. Martha from Canada told me she was really only interested in the busts of Wagner and Bach and that after Regensburg she and her husband would make a road trip in their honour. They would visit Leipzig and Bayreuth before staying with their daughter at her home in Berlin. When I told her of the boat's previous life as the Princesse Marie-Astrid, and of its claim to fame, she suggested that perhaps it had come home.

When we disembarked we joined the many others congregating at the foot of the hill and we were another legion entirely, Walhalla just above us and in reach.
---
Valhalla on fire.
Scenography, Act III, Twilight of the Gods
Richard Wagner's Der Ring des Nibelungen.
Max Brückner. 1896.
Approaching Walhalla. The Danube.
Near Regensburg, Germany.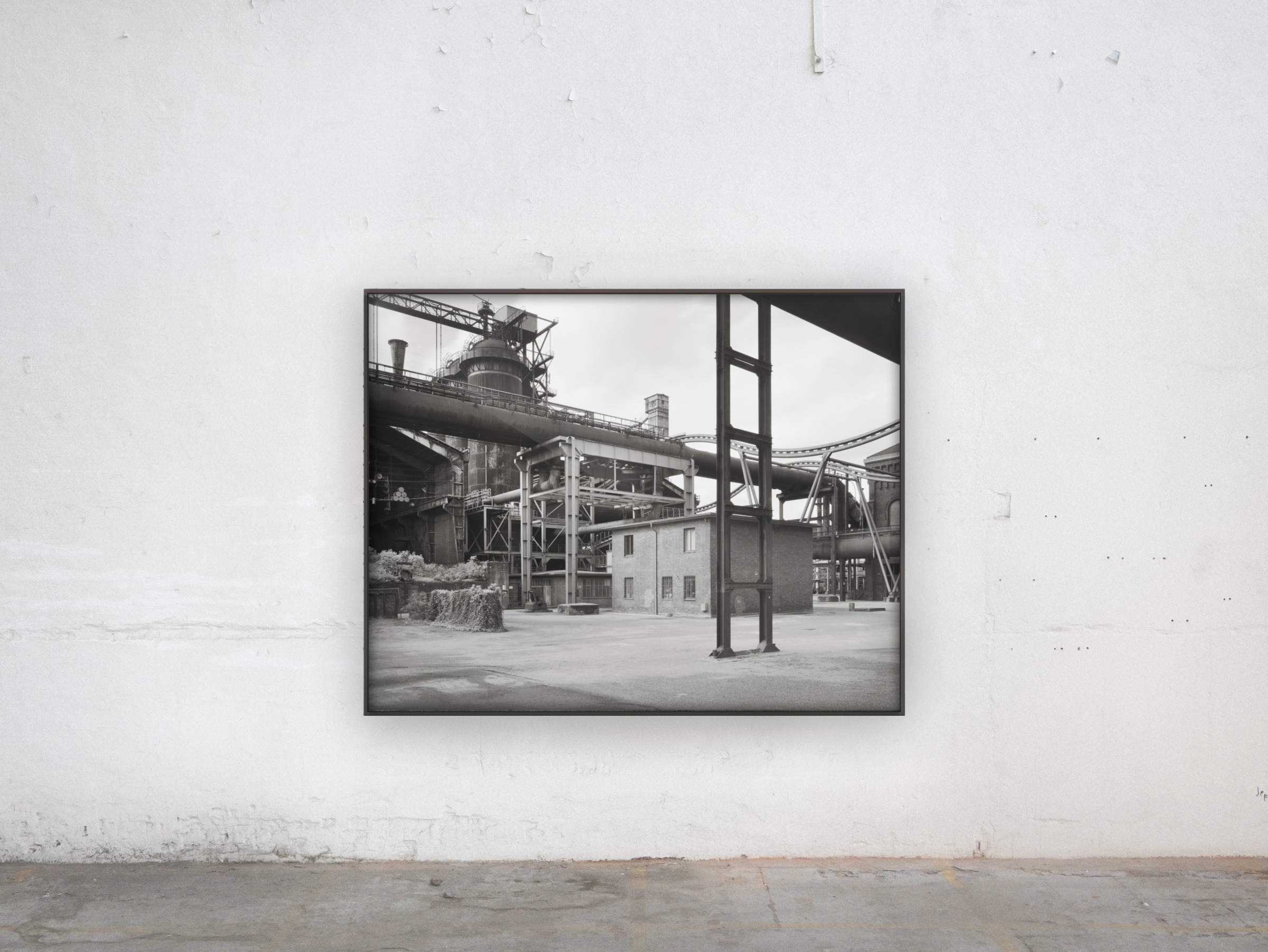 Former Thyssen steelworks with rollercoaster.
Duisburg, Germany. (Silver gelatin print)
Ines. (Silver gelatin print)